In Ancient China Spiders were called "ximu" (meaning "happy insects"). Even in today's folk culture, spiders are believed to bring happiness in the morning and wealth in the evening.
Last week I held an Open House in the beautiful neighbourhood of Ocean Bluff. The home was a great 3 level split that had been tastefully upgraded. I arrived at my "Open" about
1.30pm
put out my signs, grabbed my flyers and went up to the front door. Like many families my sellers often came and went from the home through the garage so the front door wasn't used much. As I approached the door I noticed one of those tiny balls of tiny baby spiders exploding from their tiny pouch. They were newly hatched and still in quit a small ball formation with the exception of maybe 6 who had begun to venture away from home base.
This tiny little pocket of spiders was situated right on the door beside the handle. It had to be relocated. I removed a flyer from my pile and slowly slid it under the pocket and carefully began to walk it across the garden to an area that would see much less traffic today. It was a very successful move. I managed to scoop up the 6 who had gone rogue and not a single tiny spider was squished.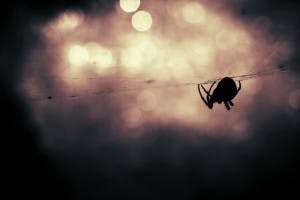 Like the spiders, I had an explosion of potential buyers through my "Open". 32 groups came and went in just under 2 hours and by that evening I had an offer that would make my clients happy. It was wealth in the evening!
Family homes are the hot market especially those in great neighbourhoods and in great catchments.
Are you thinking to list? This is such a great time to sell especially if your downsizing, moving out of the area or making a big jump!
Enjoy your long weekend!